Goodwill: Where your things start new lives
Every item you donate or purchase at Goodwill of the Heartland means opportunity for people in your community. Money generated from reselling donated items in our thrift stores fuels free community programs like job training, placement services and classes for people who have disabilities or are otherwise challenged in finding traditional employment.
While Goodwill has specific programs and services for certain groups, such as homeless and near-homeless veterans or adults with severe disabilities, we serve people from all walks of life and help them gain the skills they need to find a job with family-sustaining wages, launch new businesses or advance in an existing career. Likewise, we work with local businesses to address specific workforce needs by connecting employers to people with desired talents and skills. Our ongoing partnerships with government agencies, industry experts and organizations (local and national) mean your donations experience a second life while jumpstarting a new one.
Learn more about what we do. And, if or when you need a hand up, you can get started with Goodwill.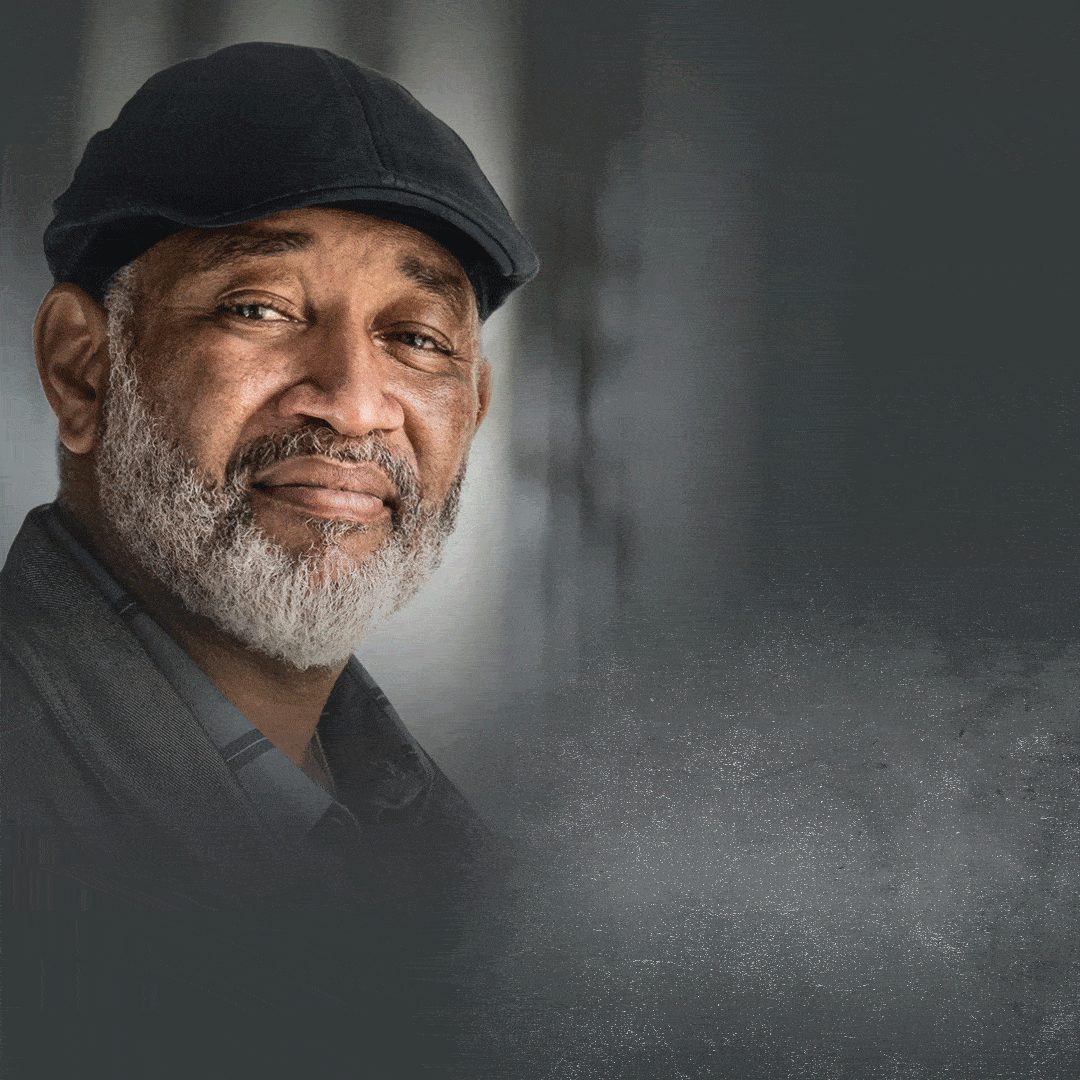 Earlier in life, Johnny went to prison, which limited his employment opportunities. Prior to coming to Goodwill to work as a yard driver, he moved from job to job without a true career path or goal. With the support of Goodwill, Johnny received training, job coaching, interview practice and other forms of preparation, which helped him pursue and earn a great job with Hilti North America.
The COVID-19 pandemic disrupted Warren's life in many ways, including being laid off from his job. Together, Warren and his sister, Camy, went to Goodwill to explore new careers in technology. After participating in and completing a technology training certification program, Warren earned his IT professional certification and went on to apply for and earn a great new job as an IT consultant.
LaKieshia is a single mom of four, who previously worked two minimum-wage jobs to provide for her family. She earned too much to qualify for social support programs but not enough to independently help herself. After completing a Goodwill computer and financial literacy program, she applied and was hired for a position at Goodwill, which she considers "the best decision of [her] life."
Donate Today
Free & Easy - All Goodwill of the Heartland locations, except the Outlet Store, accept donations during regular business hours.
Help with Unloading - Donation attendants are available to assist you at each drive-up location.
Donations are Tax-Deductible - If you itemize deductions on your federal tax return, you may be entitled to claim a charitable deduction for what you donate to Goodwill.
Protect the Planet - Goodwill resells items, giving them a second life, and responsibly recycles what cannot be resold, including electronics.
Goodwill ACCEPTS the following items
Accessories: Shoes, belts, scarves, jewelry
Antiques & collectibles: Specialty items can be offered through our online auction site, Shopgoodwill.com.
Artificial Christmas Trees
Clothing: All sizes, styles and conditions. Clothing not suitable for resale can be recycled.
Computers: Bring computers and computer-related peripherals to any Goodwill store or donation bin. Newer computers and laptops in good working order may be resold in our Cedar Rapids East store. Click here for more information about computer donations. Non-working computers and monitors are accepted and recycled. There is no fee to drop off those items at Goodwill.
Electronics (EXCEPT for televisions): Consumer electronics in good working condition. This includes alarm clocks, radios, stereo equipment, etc.
Home Decor: Portraits/frames, candles, fake floral and vases, and baskets
Housewares: Dishes and glassware, fans, lamps, furniture (in good condition and without heavy stains). Please see list of household items we CANNOT accept below.
Media: Books, CDs, cassettes, videos, DVDs
Sporting goods: Balls, baseball bats, rackets, cleats, etc.
Toys: Stuffed animals, dolls, games, puzzles

Goodwill DOES NOT ACCEPT these items
Due to recall and/or environmental concerns.
Any item needing repair, except computers
Ammunition, weapons, including replicas
Automotive parts, including tires, batteries, motors
Baby gear, including furniture, car seats, strollers, high chairs, etc.
Box springs and mattresses
Bowling balls
Building materials: glass, doors, window frames, scrap lumber, metal, etc.
Exercise Equipment
Fireworks
Hazardous materials, including liquid cleaners, paints, detergents, fertilizers, weed killers, chemicals, motor oil, etc.
Helmets (bicycle, motorcycle, etc.)
Industrial copiers
Large appliances, including refrigerators, stoves, washing machines, dryers, air conditioners, humidifiers/dehumidifiers, microwaves, dishwashers, trash compactors, console stereos, water heaters, space heaters, fireplaces
Large metal desks and other office equipment
Lawn mowers
Miscellaneous outdoor equipment and grills
Pianos (Acoustic) & Organs
Plumbing fixtures: sinks, shower stalls, toilets
Sleeper furniture, hide-a-beds
Televisions of any kind
Waterbeds
Wheelchairs
Worn furniture of any kind in poor or stained condition
Consult with your area Goodwill store if you have questions about a potential donation.
Other organizations, like the Solid Waste Agency, offer alternative recycling resources for many items we cannot accept. In addition, local landfills have recycling programs for household hazardous waste. Police departments can provide information on safe disposal of weapons and ammunition. Habitat for Humanity ReStore accepts building materials and plumbing fixtures.
Where can I donate?
All Goodwill of the Heartland traditional retail stores include a donation drive-up. Goodwill team members assist with unloading. Find the location nearest you.
Donations are not accepted at the Outlet Store in Cedar Rapids. At this time, Goodwill does not provide pick-up service.
Tax-Deductible Donation Information
For more information on possible tax deductions for your donations, visit the IRS website for detailed information. Goodwill cannot set fair market value for your items.
Here's a handy resource guide provided by the IRS to help you do so.
Consult a qualified tax professional with any questions you might have regarding charitable donations.
Goodwill Tax Exemption Certificate #42-0923563