When you donate to Goodwill, you create jobs for people who might not otherwise be able to find work.
Donating to Goodwill is free and easy. Bring your items to any of our convenient locations during regular business hours. Oh, and did we mention donations are tax deductible?
Goodwill ACCEPTS the following items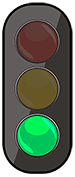 Accessories: Shoes, belts, scarves, jewelry
Antiques and collectibles: Specialty items can be offered through our online auction site, Shopgoodwill.com.
Artificial Christmas Trees
Clothing: All sizes, styles, and conditions. Clothing not suitable for resale can be recycled.
Computers: Bring computers and computer-related peripherals to any Goodwill store or donation bin. Newer computers and laptops that are in good working order may be re-sold in our Iowa City store. Click here for more information about computer donations. Non-working computers and monitors will be accepted and recycled. There is no fee to drop off those items at Goodwill.
Electronics (EXCEPT for televisions): Consumer electronics in good working condition. This includes alarm clocks, radios, stereo equipment, etc. but not televisions.
Home Decor: Portraits/frames, candles, fake floral and vases, and baskets
Housewares: Dishes and glassware, fans, lamps, furniture: in good condition and without heavy stains. Please see the list of furniture and household items we WILL NOT accept below.
Media: Books, CDs, cassettes, videos, DVDs
Sporting goods: Such as balls, baseball bats, rackets, cleats, etc.
Toys: Stuffed animals, dolls, games, puzzles
Goodwill DOES NOT accept these items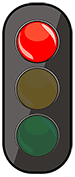 (Due to recall and/or environmental concerns.)
Any item needing repair, except computers
Ammunition, weapons, including replicas
Automotive parts, including tires, batteries, motors
Baby gear, including furniture, car seats, strollers, high chairs, etc.
Box springs and mattresses
Bowling balls
Building materials: glass, doors, window frames, scrap lumber, metal, etc.
Exercise Equipment
Fireworks
Hazardous materials, including liquid cleaners, paints, detergents, fertilizers, weed killers, chemicals, motor oil, etc.
Helmets (bicycle, motorcycle, etc.)
Industrial copiers
Large appliances, including refrigerators, stoves, washing machines, dryers, air conditioners, humidifiers/dehumidifiers, microwaves, dishwashers, trash compactors, console stereos, water heaters, space heaters, fireplaces
Large metal desks and other office equipment
Lawn mowers
Miscellaneous outdoor equipment and grills
Pianos (Acoustic) & Organs
Plumbing fixtures: sinks, shower stalls, toilets
Sleeper furniture, hide-a-beds
Televisions of any kind
Waterbeds
Wheelchairs
Worn furniture of any kind in poor condition or with any stains
Consult with your area Goodwill store if you have questions about a potential donation. Many communities also offer alternative recycling resources for many of the items we cannot accept like the Solid Waste Agency. Many local landfills have recycling programs for household hazardous waste. Police departments can provide information on safe disposal of weapons and ammunition. Habitat for Humanity re-sale stores may accept your building materials and plumbing fixtures.
Accidental Donations
If you discover that you have made a donation in error, please contact the location where the donation was made within 24 hours of the donation date.  You will need to provide a detailed description of the item(s) and you may be asked to provide your donation receipt as verification.  While we can't guarantee recovery, we will make every effort to locate and return your accidental donation.  Please note that some donations may be processed for sale the same day that they are received.  We are unable to recover sold items.